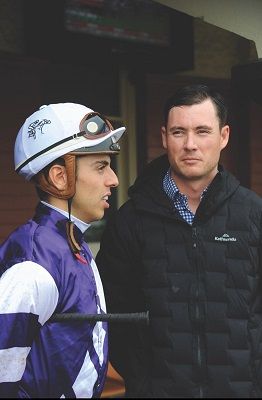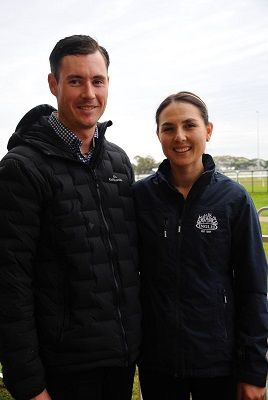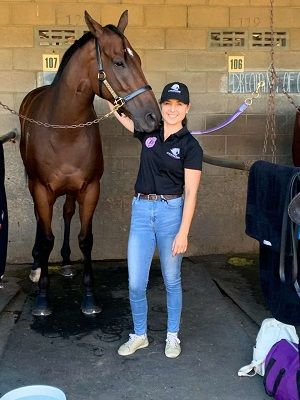 Nathan Doyle
NEWCASTLE NSW
Nathan Doyle trainer of Nathan Doyle Racing is an up and coming trainer with a base facility in Newcastle with his team of 30 horses in work. Nathan's Journey began in his hometown of Muswellbrook. Being offered a position in Sydney working for 5 years with champion trainers Paul and Peter Snowden and Mark Newham where he spent his time soaking up in valuable knowledge.
Putting together his passion, drive and knowledge, drive and knowledge from working with some of the world's greatest racing names. It was time for Nathan Doyle to take on the racing industry for himself.  At a age of 30 with Partner Melissa Glissing.
Mel's appreciation for the race industry started at a young age. With years of experience working with more highly regarded trainers, Gai Waterhouse and Bart Cummings
Doyle Racing began in 2019 with stables located at Scone NSW where he enjoyed some early success which seen the stable grow. Nathan Doyle then made the decision to set up a base in Newcastle NSW. He could expand his capabilities further. Nathan is looking to secure more boxes in Newcastle where he has the scope to expand his numbers.
"I don't second guess myself. I'm happy with the decisions we make when you take the horses to the race. You know you have done everything you can to get them to win.
Nathan Doyle has proven himself as a highly respected and formadle trainer. His abitlity to find the right races for his horses is amazing. Boasting one of the strongest runner/winners strike rates in the country of just under 20% is remarkable. He does not look like slowing down and by many experts considering him the next big thin in the traners ranks.
nathan doyle racing, nathan doyle racing